Experiencing Our Real Life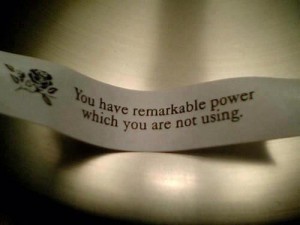 Are we loving to ourselves and open to others loving us?
I believe we all understand what real love is, from the moment we are born.
Why would we cry when we needed someone or smile to see a smile in return, if we did not have an understanding of what real love was?
I believe we still have an understanding of what real love is. I also know that most of us were conditioned to believe that what someone was giving us was real love, when we were not loved.
Would we know if we were conditioned (or tricked) to believe we were getting what we wanted? 
We want to be able to give ourselves everything we need and want because we want to be a better parent to ourselves.
Are we continuing to believe the abandonment, betrayal of trust or abuse we were conditioned to accept instead of love, is what we really want?
The exercises for the next six weeks are below.
Doing these exercises over the next six weeks will help us understand if we have repressed our own needs, wants and desires. They will also put us in touch with our true understanding of what we want to have being loving to ourselves.
As a great parent to ourselves we want to give ourselves everything we need and want, with love. 
Please watch the video and see how easily we could have lost connection to what mattered most in our heart.
Someone asked me, "If I feel that abuse is love what is wrong with it?"
In neurologic tests on the brain, women that had been abused saw photos of men that were angry or violent and saw them smiling and happy. The same abused women saw photos of men smiling and calm… but they did not see happy men.
There are at least two things wrong with desire to see abuse as love. If we see abuse as love we no longer can see abuse. If we see abuse as love, we are now blind to real love as well.
During the next six weeks we will be restoring our own feelings.
As we become whole and connected to our emotions, we will be tearing down the barriers to loving ourselves. When we feel lovable and love ourselves, we will begin to be comfortable having someone really love us.
Exercise Set 2:
Please do the previous exercise, exercise 1 first before doing these. After you have done exercise 1 three different times, proceed to the next exercises.
Each exercise is to be done in the same manner we did the first exercise. We need a mat, plastic bat and something like a footstool to hit.
We get in position with bat in hand kneeling on the mat in front of the footstool and then follow the suggestions for each separate exercise below.
Please allow a full day of happiness after each exercise.
Please do not in any way engage a person you are upset with during this time, because of feelings brought up by the exercises.
We are awakening our own connection to self and rewriting conditioning. We want to rewrite our conditioning by "feeling comfortable experiencing our emotions and happy afterward" so we open our heart.
We can always argue with someone later, right now we are giving ourselves the ability to feel our emotions deeply, there is nothing more important we can do until that has been accomplished.
Each exercise should not last more than five minutes. Please be sure to remember to do something that feels wonderful for your body, something that is good for your well being as well, such as exercise or receiving a massage.
We are empowering ourselves to be good to ourselves and have a different feeling about our emotions, one where we can have them and enjoy our life, not be afraid of them.
I am going to leave it up to you to decide what memory you will be upset about but only think about the memory and call up the feeling for a few seconds, do not allow the feeling to overwhelm you or shut you down.
After feeling the emotion, let go of all thought and feel deep anger in your body, then take the bat and attack the footstool yelling the words of each exercise.
After you hit the footstool and yell in anger a few times, please go sit down and feel as good as you can all over your body. When you have calmed down and feel good, please go do something wonderful for yourself.
We are just rewriting the conditioning that blocked our real feelings.
If you want later you can feel sadness and cry or yell but remember to just do a little and keep in mind that it was the past. Immediately after feeling emotions do something to be good to yourself and be happy or watch some comedy.
We want to set up a new pattern of allowing ourselves to feel all of our emotions but we want to be gentle with ourselves and not bring old feelings into our life now.
The exercises should be done one step at a time and only one a day. It may seem like we are doing very little but we are doing a great deal and will experience great results.
Exercise 1)
"Want me!"
This is the emotion and what we will yell when we hit the footstool, we want to be angry that we were not wanted as much as we should have been by someone.
Exercise 2)
"Love me!"
We want to be angry and tell someone "Love me!" Ultimately these are also for us to hear ourselves but we need to allow ourselves to be comfortable being angry at someone that could have loved us more, before we will feel comfortable loving ourselves.
Exercise 3)
"Hear me!"
We want to be angry at someone for not hearing us and doing what we needed them to do.
Exercise 4)
"See me!"
We want to be appreciated and enjoyed for who we really are, we want to be angry at someone that did not do that when we were told they loved us.
Exercise 5)
"Hold me!"
We want to feel angry at someone that we hoped would enjoy holding us.
Exercise 6)
"I am special!"
We want to be angry with someone that did not do what made us happy when we were little. We wanted to be supported in finding what made us happy and hoped it would make them happy to see us happy.
Please love yourself. Please forgive anything that was not loving to yourself that you did, we did our best at the time.
Namaste. I love you.  <3