Uncovering Our True Self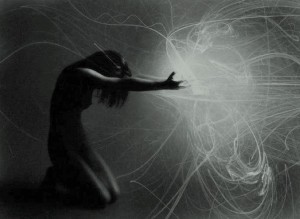 We are complex beings that are capable of wondrous things.
One of the most beautiful things we have the ability to experience, is feeling love.
In this chapter of Empathic healing, we are going to discuss what some of the most common barriers to feeling loved may be. We will then do an exercise that will help us remove the barriers to love.
It is important for us to understand how powerful conditioning that we are not conscious of, can be in shaping our lives. If we were once conditioned by fear to withdraw from, or suppress our emotions, that old conditioning will still create guarding inside of us now… and alert our autonomic nervous system to protect us.

If we have been conditioned to fear emotional intimacy, the old conditioning is initiating physiological responses, perceptions and ultimately making decisions for us. The distress and anxiety we feel when someone wants emotional intimacy is because of this old conditioning.
It is difficult to separate the conditioned responses associated with feeling emotionally vulnerable and what we may think is the normal way to feel about someone.
Our reactions may seem like correct emotional responses but the conditioning to feel fear when loved, will have control over our lives.
Today, we will rewrite some of the conditioning we have that creates a negative physiological response to emotional intimacy. Afterward we will be able to experience relaxation, better sleep, creativity, and a connection to our emotions and feelings without fear.
Old fears create our nightmares….and our fears influence how we feel about ourselves. These old fears can creep into the stories we have about our lives that see played out in the daytime, if we do not remove erroneous fear.
Our brain wants us to see our fear and understand it as something that was our past….our old fears are what make us feel distressed and immobilized.
Today we will do an exercise that takes a few minutes and we will feel safe from that moment on, experiencing our emotions.
We will feel our emotions and feel wonderful afterwards.
If we face our worst fear, get angry at the person that created the fear and afterwards feel great, we will rewrite the conditioning that tells us to be afraid to feel angry at that person we fear most.
At the end of feeling angry we need to also feel good, so that we "prepare to feel good" automatically when we experience emotions of anger or sadness towards the person that hurt us. After we experience feeling what we are most afraid to feel, we no longer have conditioning to "be afraid to feel emotions." This exercise will allow us to experience much more of the depth and width of life, without fear.
After the exercise today, we can continue to allow ourselves to emotionally and physically experience emotions about our past. Please always remember to feel good before and after going back to the past to feel emotions.
As we experience all of our emotional truth, a deeper sense of well being, presence, confidence and authenticity to emerge within us. This new sense of self will give us the strength to enjoy the experience of real love, vulnerability and enhanced states of ecstasy.
The first stage of fear is when we feel paralyzed by fear because we are in our head trying to find out what the cause of the problem is and what we need to do. If we are conditioned to be afraid of deep emotions, we will feel fear when we feel emotionally vulnerable, we will also connect the feeling of fear we are conditioned to feel, to someone in the present.
If the cause of our fear is conditioning that also prevented us from feeling deep anger or sadness towards the person that hurt us, feeling that anger or sadness now and tagging the person that caused that intense fear a long time ago, will put a face on our fear.
Now that there is a face on our fear and we have felt our fear…. and felt safe afterwards, we no longer have the conditioned response to feel fear feeling these old emotions.
We may feel unsafe feeling vulnerable or in love but the feeling of wanting to trust someone, is so much better than wanting to hurt someone before they hurt us or feeling upset by someone that cares….
Putting a face on our fear also allows us to feel safe relaxing, so we stop having anxiety, sleep better and are much healthier.
We have more control of our life when we connect to both the intellectual and emotional aspects of our brain.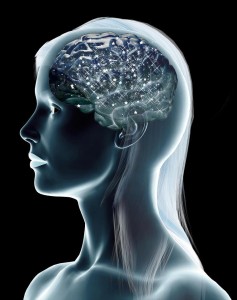 The exercise:
Get a mat and put it on the ground.
Get a plastic bat.
Get something like a footstool you can hit with the plastic bat.
Get on your knees on the mat and be in front of the footstool. Grab the bat with both hands.
Think of the person you were most frightened by. If that person was someone that frightened you when you were a child, then remember them. If the person that frightened you was someone after childhood, then focus on that person….you know, the one who never listened to you when you were upset.
Now feel how you were frightened by them for perhaps ten to thirty seconds and before you go numb….go into your emotions and get as angry as you possibly can! Now hit the footstool with the bat and yell, "I hate you! (or whatever)" as loud and as you can. Hit the footstool perhaps 5 or 6 times and yell during that, then take a deep breath, feel proud of yourself, happy and get up and relax and you are done.
Do not dwell on anything or go into your head but instead do something to feel good and be in your body. Go for a bike ride, get a massage, take a hot bath or dance. The important part is to just not think but feel great physically.
Do this exercise three times and try to do it within two weeks. The exercise should take less than five minutes each time, so you will have put fifteen minutes of intense work into this to remove the conditioned response.
You should feel better within a few days.