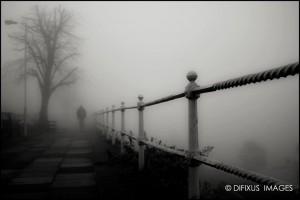 How do we grow as a person so that we can experience our beauty reflected in the world we see? One of the important steps in the process is to develop an appreciation for the beauty of our soul.
When we are able to experience the beauty our soul has, we are able to open our heart much more. As we open our heart we turn up the volume on all of our senses and experience much more.
"How" we see ourselves is important for our growth. In particle physics, you may have learned that "how" we observe an object changes it. If we are only able to see light in the form of a particle, light will become a particle. When we are only able to see light in the form of a wave, light will become a wave.
How we observe something in particle physics changes it. "How" we observe ourselves changes us as well.
If we put on a new outfit, we feel wonderful. When we feel wonderful, we experience ourselves in a way that allows us to be more ourselves. Who we are when we are more ourselves, allows us to create experiences we would not have, if we were not feeling whole.
What creates the way we "see" ourselves? Our brain works as a unit for many tasks but not all tasks. Some areas of our brain have specific duties. One area of our brain adjusts our pupil size and another area has the ability to analyze information the information our eye receives about the spectrum of light. This area of our brain adds the value of color to an object.
Another area of our brain adds the emotional value others have for us. "How" we see ourselves, is an emotional value we place on ourselves. "How" we see ourselves may be different in each relationship we have. How we see ourselves also changes the outcome of each relationship we have.
Our brain is primarily a social tool for us to interact with others. The part of our brain that ascribes the value or meaning of the facial expressions of others, does this for us instantly. In the same instant, the same area of our brain will change how we feel in relationship to someone's facial expressions. We also understand what we may expect as an outcome of this relationship in the same way.
We learned "how" to feel about ourselves from our early experiences. The part of our brain that "sees" us, does not understand language.
Step number 2 is about seeing the beauty of our soul. We will be doing exercises that allow us to rewrite the conditioned way we see ourselves in various relationships. The exercises give us an experience that allows us to see the beauty of our soul reflected in the eyes of everyone we have a relationship with.
We learn to dance, float or ride a bike and have a new experience of ourselves that allows us to see ourselves differently. "How" we now see ourselves has been enhanced because of a new experience of ourselves. The way we get updates in our brain so we can see ourselves in a new way is not from words or ideas but from a new experience of our self.
How does seeing our self in an enhanced way improve our life in an objective way? When we are interviewed for a job, our job is to move a person's feelings about us towards our goal of offering us the job. If how we see ourselves is as a wonderful person, the person interviewing us will instantly understand how we feel. If we do not feel comfortable, the person interviewing us will understand this too, without us saying a word.
If we ran out onto a stage because we were late and the audience lights were on so we could see the audience, we would look into the eyes of the audience and see them as judgmental. How we felt about ourselves (anxious) would be added to the value or meaning of what we felt was behind the eyes looking at us.
If we feel wonderful, relaxed and lovable before we went onstage, we would see the audience love us. Conditioning is the "preparation" added before we do something. The feeling we have inside us about ourselves is what we see in the eyes of others.
If we have a good objective experience of ourselves a few times, each experience will validate a new and enhanced automatic way of seeing ourselves. Just as when we learn to dance, we can have an experience of ourselves in any social situation or relationship that will allow us to be more comfortable and whole.
Seeing love in someone's eyes now becomes what we prepare for automatically each time we see them or when we go onstage. We now have a new conditioned response and a new outcome because of it.
If we saw ourselves as unlovable or someone that had to accept mistreatment, we might have lived out a story similar to a tragedy. When we appreciate who we are and respect the beauty of our soul, we give ourselves the ability to rewrite our story and create the life we want.
Seeing the beauty of our soul is what this lesson and group is about. The 2nd group gives us the support of having a new experience of ourselves in any relationship we want to improve. The experience allows us to see the beauty of our soul in others eyes.
As we learn to appreciate the beauty of our soul, we develop the ability to also see beauty in the souls of others. When we see the beauty of a person's soul it is wonderful to see how much they enjoy showing us all of the beauty they have. As we open our heart and connect to others in this way, we create an enhanced experience.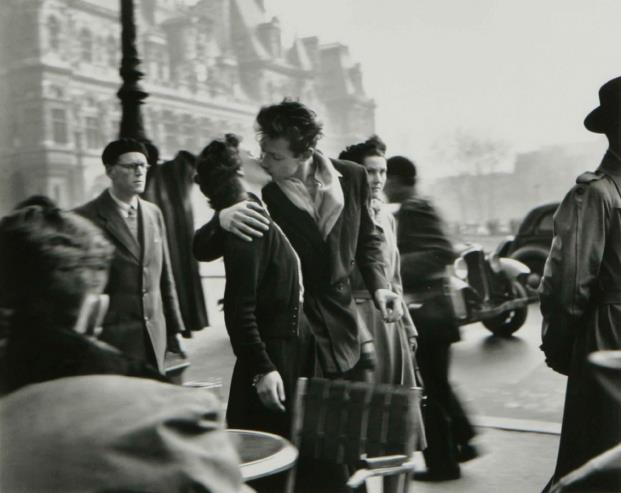 What is the real secret? Cerebrology can enhance our intent; our intent is an automatic non-verbal part of us.
You may think of intent as who we are or our soul. Other verbal or non-verbal enhancements we may do are only temporary because they are not stored in the permanent files our brain automatically uses and so they do not affect our intent.
When you read my blog called "What Controls our Brain", I am sure you saw that the non-verbal part of our brain, where our intent is located, controlled how we automatically prepared, which in turn altered our perception, reactions, emotions and body. In this blog was also an experiment that showed that up to 7 seconds before we "think" we make a decision to use our left or right hand to touch something our non-verbal brain and its "intent" has already made the decision. This shows that our thoughts are a mere afterthought to our intent.
Because Cerebrology opens and rewrites non-verbal information we use in specific files that produce what becomes our intent, we are able to create improvements in what happens. Some people have called the results from brain enhancement metaphysics but it is just brain enhancement and physics.
In his article, "Heart Rate Differences between Targets and Nontargets in Intuitive Tasks" Tressoldi reports the results of two experiments, aimed at investigating pre-stimuli heart rate changes. In the experiment a statistical significance (error risk) of p=0,015 was obtained while in the second experiment p reached 0,001. These results support the hypothesis that the heart rate reacts before the stimulus takes place (Tressoldi and coll., 2005).
In 2003, Spottiswoodie and May in Cognitive Science Laboratory replicated the Biermnan and Radin (1997) experiments that show an increase in skin conductance 2-3 seconds before emotional stimuli are presented. Spottiswoodie and May replicated these results with a statistical significance of p=0, 0005, and performed controls in order to exclude all possible artifacts and alternate explanations. These results support the hypothesis that the autonomic nervous system reacts in advance to stimuli (Spottiswoodie and May 2003).
In 1979 the PEAR (Princeton Engineering Anomalies Research) laboratory was established under the direction of Robert Jahn, Dean of the University's School of Engineering and Applied Sciences. The purpose of this laboratory was to replicate and study the results obtained by a student, which showed anomalous mind/machine interactions when using REG systems (Random Event Generator). PEAR and a consortium of other universities have replicated these results. The anomalous mind/machine interaction which is observed is very simple: REG systems produce ultra-precise Gaussian distributions, but when a subject tries to distort these distributions only by the expression of his intentionality, statistically significant deviations are observed. Even more fascinating is the fact that those distributions which have been produced before the subjects expression of intentionality show an amplified effect. The statistical significance of these amplifications is p<0,00000001 (Jahn, 2005). These experiments show that living systems constantly seem to be engaged in anticipation and show that intent can influence matter.
I look forward to more discussions of how our brain automatically changes our reality. Thank you for joining me.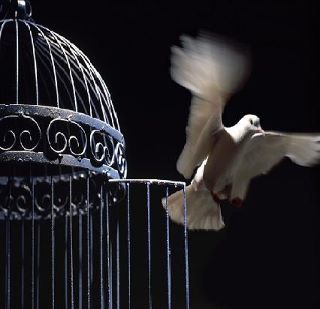 We can rewrite memory, so how does that help us to be authentic and enlightened automatically all the time?
The research that has been done that gives us reason to believe we can rewrite memory, was research done to rewrite conditioning in animals. The research unconditioned animals.
How we are able to rewrite memory is that each time a memory is reviewed, we actually are rerecording the memory. Each time we bring up a memory, it stops being a memory and exists as information we are currently using.
When we are playing the memory, it is possible to edit it and then rerecord it. Each time we retrieve a memory we edit it somewhat.
The way animals were unconditioned was to use a drug, so that they did not feel anything that automatically prepared them.
For sake of ease of discussion let us say that whatever memory the animal had of the situation they were conditioned in, made them feel tense or anxious in their body and normally that was rerecorded each time.
Now the animals were given a drug that made them unable to rerecord the feeling of being tense or anxious in that same situation. They were unable to feel tense or anxious so the memory of the situation was now rerecorded without those feelings.
The next time the memory of the situation came up, they did not act tense or anxious.
In Europe they have been testing various drugs on humans to help them to stop having bad feelings associated with memories. The scientists doing this research believe these bad memories are the cause of emotional problems that the subjects taking the test report.
When subjects had a drug given to them to eliminate the feeling associated with the memory, the memory seems to disappear as well.
Losing memories and not having significant improvement in the emotional health and well being have made the progress of these drug tests slower than hoped for.
I personally feel the tests on animals were worthwhile in showing that we can rewrite conditioning. The animals did not need to recall their past to become unconditioned.
There are many chemicals we naturally create inside ourselves, that feel wonderful, relieve anxiety, make us feel beautiful and would easily give us the ability to rewrite the old tapes we have that condition us.
Rewriting something that prepares us so that we have a better feeling about ourselves, is something that happens naturally all the time. We rewrote the way we prepared ourselves and perceived what our relationship with the water was about, when we learned how to float.
The part of the brain that gets conditioned and unconditioned, is the same in animals and humans, it is the area we are going to do our exercises on. This part of of our brain is non-verbal.
The part of our brain we are discussing, for sake of ease of understanding let us call it our operating system…our operating system receives sensory information before our conscious mind.
When we walk thru the woods and jump, we may not know why but we automatically look back and we see it is perhaps a hose or a snake…we can then decide. Our operating system prepared us, because it receives input before we actually see the object in our mind.
We are prepared and ready for things before we could possibly think about them.
There are many pathways of information from our operating system to our verbal mind. There are many less pathways of information from our verbal mind to our operating system.
The information from our operating system is like the sound of an eight lane freeway and the information from our verbal mind is like a small road. The freeway sound overpowers the road and our thoughts are dominated by what is loudest.
We automatically and instantly prepare because of old tapes, if we want to be the authentic version of ourselves, love ourselves unconditionally, feel beautiful, lovable, present and enlightened, it is easy when we know how to rewrite the old tapes.
Our operating system is the part of our brain that is the lens we use to give us the value and meaning we attach to the objects we see. Without this added value, we would not have a feeling about anything we looked at.
The way we perceive ourselves, feel about ourselves or even imagine others view us, is something our operating system instantly and automatically gives us.
The way we see ourselves and feel about ourselves alters the way we feel about others as well.
If what prepares us for what is going to happen in a relationship, tells us we are vulnerable, incapable, ineffectual, or unattractive, it will have an effect on how we are able to experience ourselves and others.
The way we experience ourselves in a relationship changes our relationship.
The experiences we will enjoy, will improve when the way we experience ourselves does.
When we rewrite the erroneous information we have in our operating system, that is similar to the conditioning the animal had before it's "memory" was rewritten…we will possess the clarity to have a better experience in all relationships.
The experiences we have reinforce the information we have on these old tapes.
If anyone would like to rewrite what may prevent them from automatically feeling unconditional love for themselves, or what prevents them from being the authentic version of who they are….anyone is welcome to enjoy the exercises on this website or contact me for more information.
What is different about Drive-thru enlightenment? …it"s easier to do than other stuff.