The Power of Being Real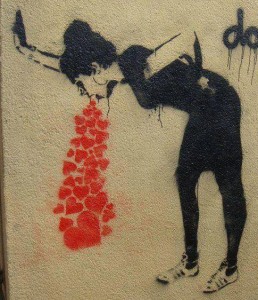 Today we are going to learn a new exercise.
One part of the exercise will be used to rewrite the conditioning we have that creates physical guarding in our body, when we feel stress.
Another part of the exercise will be used to rewrite the conditioning that creates walls of avoidance or resistance to our being loved, to us caring about ourselves, or to us wanting the things that matter most to us.
The conditioning that causes us to guard ourselves physically and emotionally, was created to protect us from someone in our past.
People have few negative memories of a parent that was not emotionally mature enough to be unselfish and caring.
It would be very difficult for us to have memories of a parent that was not there with us, caring about us. 
When we were very young, we saw everyone as part of us. If one of our parents did not enjoy seeing us and hearing us, or enjoy the responsibility of taking care of us, we did not see them as neglecting us.
As a baby if we were frightened or hurt and our parent did not comfort us, we did not see our parent as someone that was betraying the trust we had in them.
From birth we would cry to be cared for if we needed care. We smiled and laughed so that our parent would smile and laugh back, from infancy.
If our parent did not hold us, enjoy caring for our needs or enjoy spending time with us, we did not perceive our parent as being apathetic to us.
If a parent that did not comfort us when we needed them, got triggered by our crying, emotions, or desire for their attention… got distant and upset pushing us further away, we became frightened of them….and as we felt our parents feelings and energy in us, that feeling and energy conditioned us to fear our own emotions, to fear caring about our own needs and fear love.
When we become triggered now, we feel our parents energy in us and that "feeling of pushing away" is still creating guarding in our body and emotions instead of allowing us to feel safe and relaxed, when we care about something or feel loved.
This triggered energy in our parents was most likely something that happened to them and has been passed down for a while. The feeling or energy is triggered and we freeze like a bunny in a field, that realizes it is in danger moving. This "guarding and fear about caring too much" prevents us  from moving forward to have the love of someone that would help us rewrite the feeling we have to not care about ourselves, or feel fear caring about someone else.
In the first stage of our experience of fear, our brain "freezes us in place" by creating guarding in our body and emotions, our brains resources are all transferred into thought as our brain activates the cingulate gyrus to hyperfocus.
Our "fight or flight" system is the second stage of fear. When our fight or flight system is engaged, it is because our brain has decided it is best not to stay frozen but instead to take control of our life and run or fight for our well being.
We were not able to run or fight as a young child, we had to stay and guard ourselves, so we were numb to our fear, hurt and anger….these very same "frozen feelings" are what we bring up when we are heard and loved now…
The reason we avoid, resist or become angry at someone that hears us, sees us and loves us, is because of the old conditioning of fear of loving someone that loves us and the feelings we never got to "feel" about someone that loved us and betrayed our trust. 
Today we are going to move out of being stuck in the first stage of fear and add the "fight or flight" response or second stage of fear, to the folder that creates our physical and emotional guarding, as our new "enlightened response" ….and direct anger towards the person we never got angry at so that we stop guarding and feel comfortable opening our heart again. 
Today we are going to get angry at the resistance, avoidance or hostility the person that created our conditioning had for our love.  When we direct our anger at the person that created our conditioning, we tag the person that we are angry at and we add the feeling we are powerful and safe from them now, to the folder of our conditioning.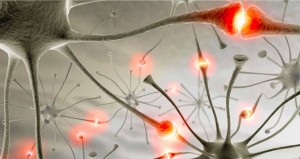 Now the folder that once contained information that gave us a response of guarding, has a "response" that is empowering as well as a perception of ourselves as assertive and capable.
Each time we rewrite something in the folder of our conditioning, it is less likely to be triggered. It does not take long doing the exercises before the old folder does not get triggered or open at all.
I see people that carry the conditioning from their past in their body and life. I feel the tightness, restriction of movement and pain they experience when I treat them.
When we are emotionally stressed we do not breathe deeply. Many people have to consciously focus on breathing deeply, because the guarding in their body does not allow them to naturally breathe deeply, without consciously focusing on breathing and relaxing.
We would "struggle" to float if we were too physically "guarded." Being guarded tightens the muscles around our chest, shoulders, abdomen and neck, so it is almost impossible to expand our lungs deeply. If we are "guarded" we can't inhale the amount of air required for us to become buoyant in the water, or to feel present and make others feel comfortable. 
The conditioning that creates physical guarding, causes us to struggle with our life all the time.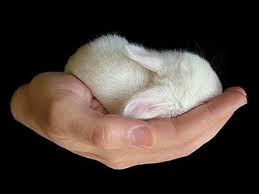 Just as we learn to float one time and from then on, we are capable of floating anywhere….our fear and guarding from past conditioning will be rewritten non-verbally and we will have that comfort as our new way of being.
The conditioning we have can automatically cause us to put up walls of protection.  The walls of protection not only keep others out, they keep us locked in a prison that does not allow us to be truly loving to ourselves.
Physical guarding can cause discomfort as well as distress and immobilize us. Emotional guarding can prevent us from using our entire brain. We are not human calculators, we are psycho-social beings that need to have emotional understandings to use all of our brain.
Unless we rewrite the conditioning that creates guarding, we will suffer from its effects for our lifetime.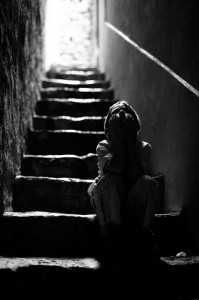 When the software we have from conditioning is triggered, we are in stage one of fear and our brain changes the way it works as well as starting a cascade of other events for our protection.
The triggered software alarms our autonomic nervous system to prepare for something bad to happen to us and we begin guarding in our muscles and shut down our emotions.
Our brain changes how it processes information when our old conditioning is triggered.
When our cingulate gyrus is activated, our brain looks to find a solution and will look for the cause of the problem until it finds a cause.
Because we are not capable of introspection when we are in stage one or stage two fear, when we are triggered, we do not realize that we are "transferring old fear, resistance and anger that has remained frozen in us" to someone willing to hear our emotions.
When we are triggered, we see our problem as being about someone else, not about us.
As we withdraw from our emotions, we disconnect from our deepest sense of self.
The perception of self-in relationship to others we have, is based a great deal on feeling our emotions and the emotions of others.
For us to feel loved, we have to feel emotions and not guard.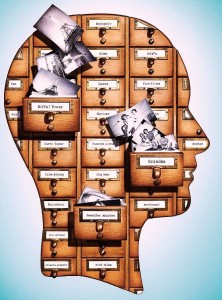 Today we are going to open the file of conditioning and add more information, that will change much of the file. When the file is open, we are going to reset the conditioning by adding an "informed understanding" which will be a feeling that it is safe to care about our body and emotions.
We will do this exercise again in the future about all the things we want to heal in this folder of conditioning.  
When our file of conditioning is open, it is possible to add information that will change the value and meaning of the contents of the file. The file will close so that the new information is lasting, eight hours after we do the exercise.
During the eight hours it is important not to be around anyone that would be harmful to us and it is best to be as happy as possible.
It is always very helpful to do the beginning exercises described in Empathic Healing Part 4.
Please do the exercises in Sections 1 and 2 to remove the blocks that might prevent access to the conditioning that creates emotional and physical guarding first before doing this exercise if possible. 
Please watch the following short video.
We are "our own parent" now.
To be loving to ourselves and our body, without resistance. To care about what matters most to us and not avoid what matters. To seek comfort and not push it away. To enjoy all of our emotions comfortably. To feel good loving someone that loves us.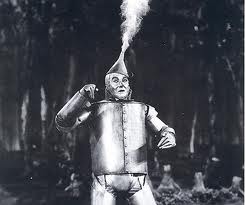 EXERCISE PREPARATION:
1) Have the person that created your conditioning in mind when you do the exercise. We are working on the contents of the file that our conditioning is in. Feeling comfortable with emotions we did not feel safe feeling and directing our anger towards the very person that we were afraid to be angry at, is what will allow us to change the conditioned response of "guarding" instead of feeling safe experiencing all of our emotions.
2) Have a plastic bat, something to hit with the plastic bat, a small trash can and Kleenex. We will feel some emotion we resist, avoid or become angry about. We will yell one of the suggested phrases associated with what we avoid feeling and as we yell as loud as possible, we will hit something with the plastic bat between 3 and 5 times.
Suggested phrases:
a) I fucking hate you
b) fuck you
c) you fucking ass hole
d) love me, fucking love me
e) take care of me, care for me
f) hear my feelings asshole
g) pay attention to me, hear and see me
h) be good to me and enjoy it you fucking jerk
i) make up one of your own phrases
3) After the exercise you will want to do something that gives you a feeling of being in your body and enjoying the experience. I suggest bike riding, getting a massage, sitting in a hot tub, doing some exercise or just going for a walk. When you are done bike riding or whatever you choose, please get something good to eat and watch some comedy or listen to some music you enjoy. It is best to have things prepared in advance so that you are able to feel bliss for as long as possible.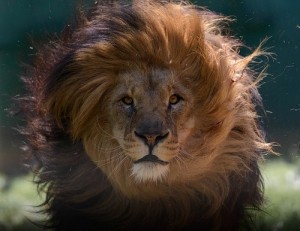 THE EXERCISE:
A) Find a place that you generally experience tightness and soreness in a muscle when you experience stress.
B) Push two fingers into the belly of the muscle, continue pushing until taking a full deep breath is difficult to do.
C) Keep trying to breathe and expand your lungs, while you push into the tight muscle.
D) Stop pushing into the muscle. Get the bat. Focus on the person that created your conditioning.and direct your anger towards them. Take a few deep breathes and yell and hit with the plastic bat for 3-5 hits while yelling.
E) Now lie down and completely relax from head to toe while continuing to breathe as slowly and deeply as possible. Do not think but instead feel your body relax as you breathe. Feel the area that was tight relax more and more with each breathe and feel your body lighten each time you exhale..
F) When you are relaxed get up and do whatever you planned, go bike riding or get a massage.
G) Enjoy feeling emotions or all kinds but try to be happy and have fun or sleep until eight hours has passed and the new feeling that it is safe to feel emotions is hardened and lasting in your brain.
SCHEDULE:
Please do this exercise once or twice a week for six weeks.
If you need any help please contact me.