Being a great parent.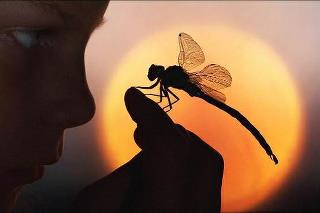 I had an abusive father. I forgave him because he was in a concentration camp.
I had some "lower vibrations", reactions and self perceptions that would create discomfort in my body in some situations. There were times I just felt irritable, upset or was not happy about playing.
I knew someday I would be a parent as well so I wanted to remove these problems. I did a lot of things to find something that worked.
Many things made my problems worse, going back in my memories through psychotherapy was one that made things worse. Each time we visit a memory, we re-record the memory. I was going back to find the cause of my problems. I would try to feel feelings I had during situations where "I was so frightened, I pushed my feelings aside" in my early childhood. When I would visit the memory I would add whatever feeling I imagined I was supposed to have at the time that was repressed and not released. Most of the time, I was taking an old memory and adding strong new emotions. If these old memories were that influential, adding powerful emotions of fear, sadness, loss, grief and anger would have made more problems.
What was causing my problems was, I was bringing the feelings of a small helpless hurt child, that had little control of their life to my current reality. These small helpless child feelings were added to how I felt about myself now. I was feeling these emotions after the psychotherapy sessions and they added color to everything I saw. I had the self perception of a little frightened boy and the more I did that the more I was creating problems.
The good thing was I could see how our perceptions could change our reality. My problem was I was feeling like a frightened little boy somewhere inside already. How could I remove the feeling I had?
How can we remove the bad feelings we  have? Neuroscientist Joseph LeDoux says:
"Memories are not formed and then pristinely maintained, as neuroscientists thought; they are formed and then rebuilt every time they're accessed. "The brain isn't interested in having a perfect set of memories about the past," [neuroscientist Joseph] LeDoux says. "Instead, memory comes with a natural updating mechanism, which is how we make sure that the information taking up valuable space inside our head is still useful. That might make our memories less accurate, but it probably also makes them more relevant to the future."
Joseph continues, "People tend to think that our memories are just sitting in our brains, like some sort of file in a computer hard drive. But researchers now say that's all wrong. Our memories aren't static, they're constantly changing, because each time we recall a memory, we rebuild it from scratch."
I contend it is something different than "memories" that create our reactions. I believe we learned reactions in a different way than we learned memories. We may have memories that happened at the same time we were learning to have the reaction but it is not necessary to have the memory come up to work on the reaction. We have most of our reactions because of our conditioning.
We do have to bring up the file that holds the conditioning in it, to change the contents of the file but we can do this with the conditioning as it presents itself in the here and now.
The conditioning may have been created by a "lower vibration" and in the way we would bring a "higher vibration to the lower vibration to heal it", we will do the same and I will tell you how down the page a bit.
In experiments, a class of students was asked to nod and smile if their instructor went to the left and shake their head "no" and frown if their instructor went to the right. In just a few minutes in most cases, the instructor would have his left shoulder on the left wall for the entire lecture. When asked why the instructor put his shoulder on the wall, they would say it was because they wanted to. When the instructor was told of the experiment they would argue and not accept that they were so easily conditioned.
I was not only hurt by my father by his behavior, I was conditioned to be like him.
I understand no one that has been abused wants to be like their abuser. This is not a decision we choose to make.
In the previous blog I wrote, "It is not what we are looking at but what we see that matters." I also wrote, "When we are ready… what we are looking for, we will see it."
Congratulations, this was not an accident, we are both here because it was something we were destined to do when we chose to bring in the light.
Most conditioning is just preparing us. The conditioning we received from an abusive parent is preparing us, for them.
This automatic preparation usually happens to us as we come home.
Much like a buzzer before a shock to a mouse as they are being conditioned, coming home to an abusive parent or having our parent come home, is what we automatically prepare for.
If we do feel irritable when we are home, it is because the preparation the conditioning creates in our body is making us guard and tighten automatically. This is much of the cause of depression, fear, irritability, stress and aches and pains.
Because of the conditioning from an old erroneous fear, we automatically may feel difficulty relaxing. We are this way now, while we are home with the people we love.
That is why our parents were irritable too.
Why can't we just stop this feeling of irritability with good feelings?
Because our brains are designed to stop introspection and focus on threats when we feel fear, we are unable to be self-examining when we feel fear. The second reason is because there is no real fear, people are not looking for the signs of fear in their body, just being home.
What happens to us that makes us change when we feel this fear? In 2010 Dean Mobbs, a neuroscientist at the Medical Research Council in Cambridge England wondered if humans had "layered" fear responses similar to those that Caroline and Robert Blanchard found in animals at the University of Hawaii, in the 1980's. The layered fear experiments showed varying responses depending on the level of fear in animals.
Striking changes happen in the brains of people that experience fear. The first response we have to fear is a change that could help us find a solution to a problem. Our brain raises our heartbeat and prepares us by shutting down our midbrain, sharpening our brains attention to help it look for threats.During this process, much like an animal that is frozen still, we are only looking outside of ourselves to find what has created this fear. Our sophisticated brain is unable to look inwards to see if we are the cause, all the intellect we have is focused on finding a real or even imagined cause for the fear.
Because of conditioning and the fear it creates, our brains can be prone to misfiring when we are focused outside of ourselves looking for the cause of our fears.
Our amygdala and periaqueductal grey parts of our brain are ancient and date back hundreds of millions of years. This system developed to keep us safe.
This is why, no matter how much we love someone, we are unable to over-ride the irritability with something better at the time we are experiencing this deep old powerful energy. I have heard many people have justifications for their anger and it was because this old conditioning altered their perceptions.
Yesterday I wrote, "Dominant vibrations that over-ride any other vibration we have, alter our thoughts. Our thoughts become an afterthought to support these dominant vibrations. Dominant vibrations can over-ride the beliefs or other vibrations we have, our perceptions are shaped by these as well."
We have all had pain. It is time for us to let go of the justification for things we have had no control of.
As we choose to not just look but see, the most important step, is to see that we are our own parent now.
The child within us wants to play, be loud, create a mess or do things just to experience them. If our parent was not able to have fun and be happy at home, chances are this is true about us as well.
We can do two things at once. We can remove the conditioning of fear we feel in our body as guarding that will make us feel irritable when children play and….let our inner child have a little fun and play at the same time!
We must find a way to play. It may be hard to find something we like but we must do something for fun and then, we must reward ourselves. This is a beginning. We must reward just having fun as much as we can. The reward we give ourselves for having fun should be a similar feeling to the one we give ourselves for accomplishing something others admire, we should allow ourselves to feel more alive and uninhibited.
The next step is to play at home and enjoy ourselves, this may be hard but it is essential. It can be anything that we like as a hobby or would be just fun to do but it should be something we actively do.
The last step is to rewrite or remove the conditioning we have that makes us irritable with children or loved ones. We want to be our inner child and play with the people we love. If we can we want to be the same age as our children and join them in what they do. This will re-parent us and recondition the way we feel about ourselves when we are with our children.
We want to play with the adults we love as our inner child of any age and enjoy wonderful mysteries adults can explore that make us happy. When we feel a childlike love with no irritability, that is recorded in our home, it will give us new and more relevant conditioning for us to have reactions with. When we play and have fun, the automatic preparation we have in our body will give us a chemistry of wonderful feelings, hormones and brain stimulants that are exceptionally healing and healthy for us.
I wanted to tell you this because I had to learn how to love myself this way, even though my mother loved me, I still had conditioning that was not allowing me to be free.
My son means the world to me. I am sure your children are the love and joy of your life, as well.
I hope this helps make loving ourselves and our children, fun.
I dedicate this to my Mother and Grandmother.
I love you.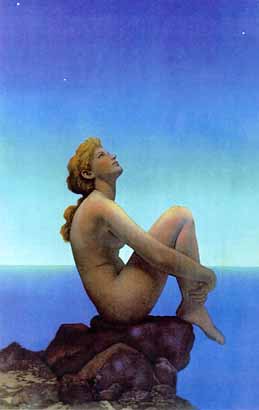 Posted in

Enlightenment, Love, Our Brain, Self-Esteem
|
Tagged

brain, Cerebrology, conditioning, intention, love, memories, our inner child, parenting, playing, psychotherapy, reactions, removing conditioning, rewriting conditioning, vibrations