Confident IV the first exercise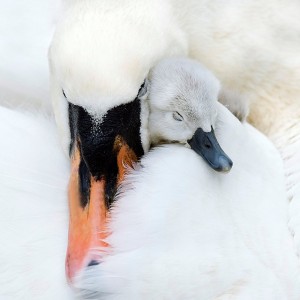 In a previous blog titled "Who Am I" I said, "The good news is we can change anything we want and become who we want, without having to go into the past. Because our brain is designed to grow and be whole, what we do in the present is the best vehicle for developing and enhancing our brain."
Today we are going to learn a beginning exercise that will help us to be the confident, present and compassionate person we hope to be. This exercise will also give us the ability to start changing our reality.
The first thing a person needs to be able to open their heart, is a feeling of safety within themselves.
This feeling of safety will give someone a feeling of well being and presence as well. This feeling will also allow someone to feel pleasure opening their heart without being stressed.
What gives an infant the feeling of confidence are a few things, 1) object permanence (parents that are always there when needed), 2) touch (feeling wanted), 3) having someone hear us when we cry, responding to our feelings (feeling heard) and 4) having someone smile when we smile (feeling seen).
To have those feelings….of feeling taken care of, of being wanted, of feeling heard and being seen for who we are, we want to do the following exercise:
If we are not living with our parents and they are not taking care of us, we are our own parents and we have control of what happens to us.
1) The first part of the exercise is for us to accept and understand that we are now our own parents. We make the decisions about what we have in our life.
The most important part of the first step is for us to willingly take responsibility for the most important things for our life, in a loving caring way.
Object permanence comes from someone being responsible for taking care of us…our needs and wants. As we take the responsibility for giving ourselves the things that matter most and make sure all of our dreams are heard more seriously, we give ourselves more object permanence (this makes us feel deep safety and well being).
2) The second part of the exercise is to treat ourselves as a sweet child that has real needs that are physical, emotional and creative. We want to listen to and hear all the needs we have. We must not ignore any of our feelings. We also want to see ourselves as capable and lovable. Feeling heard and seen in this way also gives us a feeling of object permanence and well being.
3) The third part of the exercise pulls the first and second parts together into action. For our health and well being, we are going to get massaged several times in the next couple weeks.
We give the child within the touch we need for survival. The "non-verbal" understanding of touch is important. Our limbic system (the place in our brain that is the lens we use to see ourselves as safe) understands this non-verbal language. We can use this new experience to rewrite unresolved feelings we may have. How it feels in our body to be wanted and loved is powerful.
If we take responsibility for "getting a massage", we are in essence giving the child within the caring loving touch so many people do not receive from other things. The more wonderful loving feelings we take responsibility for giving ourselves, the better we will feel.
As we take responsibility for the care of our needs, the need to be touched, heard, seen, wanted and loved, we develop a sense of safety, trust, presence and well being that allows us to feel a deep safety and confidence that nothing else can give us.
As we feel more safety and well being, we soon feel joy opening our heart.
There are many more things we can do to grow and have a wonderful life.
If you have any questions please feel free to write me Bob@ichangereality.com or call me at 360-953-7408