Confident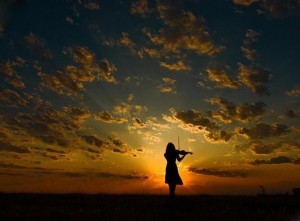 In this and other future blogs, we will be discussing many things Cerebrology® is successful in treating.
One basic premise we use in Cerebrology® is, if we can cause our own problems….we can also grow and not be the cause of our problems.
If we can create illness, lack of love or unhappiness, we can also create health, love and happiness by understanding how we are creating our problem and removing the cause, not by just treating the symptoms.
There are many physical, personal and emotional problems we can successfully treat and fix with Cerebrology®. Everyone that learns Cerebrology®, will have an understanding of how to diagnose and treat any problem that we create ourselves.
In this blog we will discuss the concept that, no matter when in the past we learned something that creates problems, we can understand how to quickly and easily find a way to remove the cause now. We do not need to look back to go forward.
I am going to use an example that is a part of the core of our being, to show when and how we can acquire a problem. In the next blog, I am going to use the example to show that we still have to treat the problem as it presents itself now.
One of the causes of many problems are the reactions people have. When discussing reactions there are two important factors: what we react to and how we react. How we react to things is a large part of "who" we are at our core.
Today, we are going to discuss two different core "types" that are based on the way someone reacts. The reason we are going to discuss these two core types is because they can have a component that was learned even before we were born.
Two of the many ways of reacting to things are "timid" (which we may understand as passive-aggressive) and "confident" (which is assertive).
At any time during our life, we can be forced to have deference (submission to someone, when the wellbeing and happiness of another becomes more important than our own) to someone who has taken our volition (free will, ability to make decisions for our needs). In this situation we begin to care for the feelings of the person who took our volition and put their needs and desires before our own.
In many cases neglect is used to create deference. Neglect as a form of abuse is often invisible to us.
If we are "helpless" and in need the goodwill of the person we are submitting to, we add another bonding experience. This experience is similar to an infant's caring more about the mother's well being more than its own. The mother is able to give the infant what it needs and the infant's job is to have the mother love it.
We may respect, admire, feel we need and be attracted to the person who we want to have care for us. Unfortunately people that experience this new bonding, may have desires that are "upside down". People who have not had someone love them and have only wanted to love someone else may want more.
The trauma of an experience that pushes someone to bond from fear, can add a "timid" component to their being. The "timid" person is comfortable being passive and caring for someone they have deference for. The timid person will also become hyper-vigilant in comfortable and emotionally intimate situations, feeling annoyed, irritable or even smothered by love. A timid person can be prone to getting stuck in the first stage of fear, frozen in place and obsessing on ideas. A confident person will go to the first stage of fear and look to find what is wrong outside of themselves. The confident person then goes to the second stage where the fight or flight system comes in and they take action to change the situation or they calm down enough to be self examining and relax. The second stage allows us to "experience" the feeling of being in our body and not just in our head.
In mice that have a timid mother the offspring are timid as well. In mice that have a confident mother the offspring are confident as well.
In experiments when a timid mother's fetus is placed in a confident mother and the baby is raised by the confident mother, the mouse will be confident.
If a confident mother's fetus is placed in a timid mother and the baby mouse is raised by the timid mother, the mouse will become timid.
If our mother was timid or confident, we understood how she felt about herself in various situations and we felt the same about ourselves. This non-verbal way of learning and mirroring is automatic.
We see how deeply a part of our core a timid or confident reaction is for us. Understanding all of the history of how we acquired our reactions, does not rewrite or change the reactions.
Treating the problem of being timid (the symptoms) with verbal motivational messages is not going to help us change the reactions that alter our self perception and reality either. The information we use to give us our self-image was learned from non-verbal cues, that came in through our visual motor pathways.
The limbic system of our brain, is much like the operating system of a computer and it does not use the same language we use in verbal thoughts. The limbic system stores our memories as emotions and feelings about our self in various experiences. The visual experience we now have is sent to the limbic system to gauge its value or meaning for us. How we automatically prepare will add the textural feelings and enhancements of perceptions and emotions, that create our experience.  The preparations we have determine our reactions and whether we are "timid" or "confident," how we experience things will be different. How we perceive ourselves emotionally will change the options of experiences we have. These options can make all the difference in the world.
To have clarity and become confident…not have hyper-vigilant reactions or desires to be in inappropriate situations, we will need to rewrite our "timid" conditioning so we can be confident and create more of what we want.
In the next blog, we will discuss how to identify and rewrite this non-verbal information… that creates a "timid" persona… quickly, easily and permanently using Cerebrology®.
I would like you to know this is not something that is just an idea but rather something I understand from doing over 15 years of regressive psychotherapy as well as 10 years of primal therapy very far back into womb feelings. I experienced my mothers feelings while I was in the womb as well as during infancy and I have done my own work. I am offering something that has been a labor of love and I have been doing Cerebrology® work on myself and others for over 20 years.
If you have any questions please send an email to Bob@ichangereality.com or call me at 360-953-7408. We can make the world a much better place, all we have to do is open our heart.
May you be washed by love as you go from strength to strength. <3