I changed my reality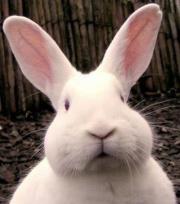 I have to take responsibility for my energy. My energy has created some wonderful and terrible things.
My father was in a concentration camp, a work camp in Poland for seven years. My father hid the feeling he was victimized from himself but I had empathy for my father so I felt the way he felt inside and emulated the way he felt about himself in relationship to others.
My father would say "I forgave the Nazi's a long time ago." but when he was vulnerable, I felt him tighten in his body, he looked at me, pupils dilated with a face that was hollow, ash and cold.
"My tongue was like shoe leather. They would take us out and line us up against the wall". "I saw a man put his hands on top of mine, they were larger hands that covered my hands. The man whispered in my ear, When I grab your hands, fall with me. The man winced and kissed my neck. We fell and I stayed on the ground under him until long after dark."
When I saw a bully as a kid. I beat the hell out of him. I beat kids bloody twice my age.
I was too old to fight but too young to understand. I was in Chiropractic college, I had straight A's and my scores were in the top five in my class.
A new semester began and J.G. Anderson, my new professor got up in front of the class. He stood there quietly staring at us. "I want you students to know something about me. I was in the military in WWII and I was in charge of a group of epileptics in a secretarial pool. I told them, just as I am telling you…I will not tolerate a person being late, falling short of the work that is expected and most of all for falling asleep under any circumstances."
J.G Anderson smiled, "I had to give many injections of drugs that would cause seizures, do you know what happens to an epileptic that has medication to create seizures injected? They have seizures so hard they break their teeth! (he laughed). They learned."
Many students laughed with him. I understood their deference was from fear but it took them and they were gone.
I always sat in the front of the class. Every day J.G. Anderson came into class, stared at us and then spent the next fifteen to thirty minutes drawing on the board. It was summer in Glendale California.
There were sixty of us in a classroom in a very old building with no air conditioning or fans.
Even though I was only nineteen years old, I worked as a bouncer in a nightclub in Pasadena till two A.M.. I only had time to get five hours of sleep at night.
When J.G. Anderson came in and started drawing I would fall asleep like I was hit with a hammer. I would wake up with J.G. glaring at me. Many times he said, "I will ruin your life!"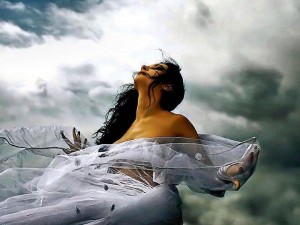 I was sure I was the victim. I was a wonderful healer and people adored me because I cared so much. I was unable to see what my role was in this.
How could I change my role when I did not see that I was writing my script? My reactions and emotions became an energy that could create a reality I would live in.
I felt that my reactions were valid. It is very hard to see what we bring, let me explain why. How our brain works, is to look outside of us, when we are in fear or reacting to an affect created by fear, we are much like a small animal that is frightened. A small frightened animal remains still and looks out to see what is creating their fear and what they can do.. At this time the brain turns off our ability to be introspective, so we can focus all of our attention on what we believe is creating our reaction.
When I was calm I could see that my energy was at least in part creating some of my reality.
I decided to do everything I could to create as much good energy as I could. I was like a guy that was very attractive and well dressed but people told, "You have toilet paper stuck to your shoe!" The problem was I couldn't see the toilet paper myself.
I decided I wanted to create more great energy, perhaps there would be less chance to have a reaction that was negative. I thought, "I will spend more time working on what is beautiful about me and I will be fine." I was already more than wonderful enough…
Later I realized I had become phoney trying to be good all the time and people said that I was not funny anymore, I was watching my words and thoughts so much I was not really myself.
I tried to be more authentic by just accepting my faults. When I was negative I still felt my reactions were appropriate, I became a very nice person that sometimes was O.K. having other people tell him there was toilet paper on his shoe.
It was amazing what a big deal the toilet paper was to people.When I cared about someone and felt them sad because of me enough times, I finally decided I should fix this no matter if it did take real work.
I owned my energy and took responsibility for what it was creating but was not sure what that meant.
I spent years looking at my early experiences trying to understand who I was and why I had a need to have the reactions I did. Maybe some information would help me understand and I could decide to be different. The work did not stop me from having the same reactions, even when I could see that I was.
I took the time to feel what was happening in my body. I could feel that there were times my body was prepared for a fight and I realized that the preparation was what created my energy.
I remembered that I had been teaching others to prepare for situations differently in the body, so they would not have chronic pain. These exercises helped them to quickly have permanent relief. They also told me it changed their lives for the better.
I decided to use the exercises I developed for others, on myself to help me re-write the conditioning I had that created my reactions. In a few days I was without the reactions. I had a new self perception and experience to go with it as well.
My energy changed my reality. My energy or intent, is not just what I think, it's who I am and how I experience things.
I stopped being a victim. I am able to be calm and assertive. I have a wonderful life now, no more toilet paper on my shoe!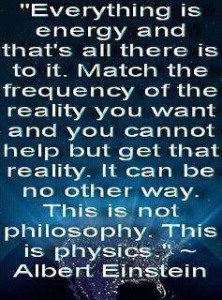 The important thing I understand now is how much we change our reality. My reality was changed by my energy. It may be hard to know how important our energy is but think of it this way….other people that were at the receiving end of my energy would say my energy and my intent were the same. No matter what I was "thinking" I wanted to have happen, my energy was my intent. My intent created a reality that matched my energy.
I worked on myself and I changed my reality. I removed the fear I did not even know I had.
When we wake up and feel better, we can look back and understand the feeling we had created the nightmare.