Who Am I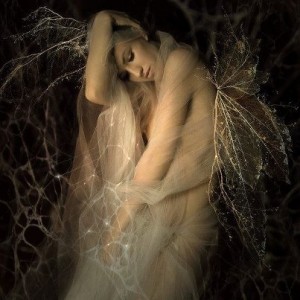 When someone asks us, who we are what do we say? Do we tell them the ideas we have about our image?
Are the ideas we have who we are? We can change ideas in a moment but to develop empathy, character or compassion may take years, why?
An idea is a thought and thoughts are changed by us all the time, in a moment. Empathy, character and compassion speak of how we have developed ourselves, they come from an ongoing experience of an emotional understanding that over time has changed our brain.
As we use our brain we develop neural pathways. What we do to stimulate our brain, changes the map of our brain. As we direct traffic to specific areas of our brain, we enhance the complexity of our brain in those areas. A person that uses his hands to touch and heal people, will have a much thicker and more complex area of their brain associated with touch, similar to someone that is blind and uses braille.
From using our brain to practice a sport, we can in time just watch the sport and our muscles will grow. If we spend time stimulating ourselves with visual sexual images, we may look at people and instead of seeing who they are, we may look to find something that will give us a stimulating chemical experience in our brain. As we focus on an obsession, we heat up our cingulate gyrus and unless we do something to stop hyper focusing and cool it off, such as doing something physical when we obsess… the obsession will become larger and larger. When we practice associating our senses with our emotions, we develop pathways that promote creative skills, "What light through yonder window breaks, it is the east and Juliet is the sun.", is a combination of sensory, emotional and thinking skill use.
From not directing much traffic to an area, the complexity of our brain in that area diminishes. If we suppress our emotions, we may not be able to understand how others are feeling. As the map of our brain is changed, who we are is changed.
The good new is we can change anything we want and become who we want, without having to go into the past….. because our brain is designed to grow and be whole, what we do in the present….is the best vehicle for developing and enhancing our brain so we can enjoy the full use of it, in a balanced way.
I have a theory I call my "cow field theory"of growth.  The path cows use in a field has no grass growing upon it. If we take the cows out of the field for long enough, the grass will grow back on the path the cows created. If we put a heard of cows into that field, in time they will eventually knock down the grass from the old path and it will be their new path. The new path is now what brings the cows home.
As we developed interests, enjoyed our passions and grew from experiences, we developed paths in our brain like the cows in a field do. Old paths can be revisited and new paths can be developed.
Many of the paths we developed, were a result of some foundational understandings we had about ourselves. These "understandings" could have been helpful in our pursuit of developing a life that was wonderful. Some "understandings" people have about themselves, prevent them from having much of a life. If a person has a self image that prevents them from feeling confident and relaxed, insecurities that inhibit them from doing the things that have meaning to them, fears of being hurt that prevent them from experiencing love or feelings of shame that do not allow them to experience the intimacy and joy of being vulnerable, all of these can now easily be permanently rewritten so that new paths can be created.
If there is some insecurity, fear, inhibition, reaction, jealousy or anxiety that is limiting your life, please call me at 360-953-7408 or message me, Robert Milstein on Facebook. I want to help you see what is possible when the curtains have been opened and you see by your light.