Faith in Yourself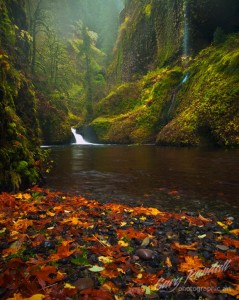 My work is about bringing clarity to our brain, perceptions and life. I want to empower people to have the choice to be well or create the things they want most. I want people to be able to create those with their own power.
Most people do not understand how much power we have to create health or the things we want to enjoy. At least 40% of the healing we get from most medications is from the placebo effect.
I think it is important as a first step for us to understand how we create things in our life. This video shows what part of our brain is making decisions for us and creating the theme to our life.
Many people are not aware of how much our brain creates automatically for us. One of these things is our health. Our body normally heals itself.
Our brain is not our mind and it operates differently than people have been told our mind works. Our brain is who we are and we change our brain each time we have a new way of experiencing ourselves. Our brain is made to be easily updated with new and improved information about ourselves, so that we can function better in the world. We see this when we learn how to float or ride a bike, our brain is updated and how we experience ourselves or the world is enhanced.
"Who we are" is important because how we feel about ourselves and the world is intimately connected to what our brain creates as far as our well being, relationships, happiness, health and creativity. We can become more and more of the author of our story as we become more aware of how much health or happiness we normally should have when we are not stressed.
If we want to be well or create great things, I believe it is important to understand how much the emotional part of our brain, the non-verbal part of us….is involved in creating what happens in our life. When we have a good feeling about ourselves we have the best opportunity to create the things we want.
We do not need to give our power away. We can heal ourselves.
The power of our brain to create is evident in placebo and nocebo. Placebo means what we create for our good. Nocebo means what we create that hurts us. The part of our brain that creates with placebo or nocebo, is not the part of our brain that uses language, it is the non-verbal part of our brain.
This non-verbal part of our brain controls our reactions, emotions, perceptions and health. This part of our brain is "who" we are and makes more decisions than most people realize.
Modern neuro-science has produced data that shows the brain initiating motor movements without necessarily engaging the "executive module" that is responsible for our sense of self-awareness and volition.
This "influence of suggestion in modifying and directing muscular movement, independently of volition" was given the label idel-motor action by the psychologist/physiologist William B. Carpenter in 1852.
What this means to me is, that in order to test something impartially we would have to use something that could find results in a double blind study (which means how we feel does not influence the results.)
If I believe something to be true, my findings will support my sense if I use a test that is not scientific.
When people have been tested doing muscle testing, using double blind studies giving their patients artificial sweetener (with an unlabeled bottle and a drop on the tongue) or fructose (with an unlabeled bottle and a drop on the tongue), the tests to see if they could muscle test to find which unmarked bottle had which substance have been shown to have no scientific value.
Only when someone knows what they are looking for does the test in muscle testing support their findings.
Using an inaccurate test to support a belief we may have about what someone's problem is caused by, may create a problem for a person they did not have.
Nocebo effects are powerful, just the same percentage of change happens to us when we hear of the negative effects of something as when we hear the possible positive effects. As in placebo, 40% or more of the time people told of the possible side effects and not told of what healing may come, develop an illness when given sugar pills. Our brain is very powerful.
I want to empower people to create their own health by removing the cause of their problems.
I have been told by many people that this will not work, people are not ready to stop being submissive.
Yesterday someone told me that healers healed people with their energy. I replied by telling them, "I had that belief once. I used to just touch people to heal them and I did wonderful things. Now I help people find what the cause to their problems are and what they could do to remove the cause themselves. When I touched people to heal them it did bring symptomatic relief and sometimes that lasted a while. Giving people the ability to have the option of growing and as a result of their growth, removing the cause of what created problems…also gave them an understanding of how to create good things."
To empower someone gives them more and more because they have the clarity of brain, perceptions and life to become the author of their own story.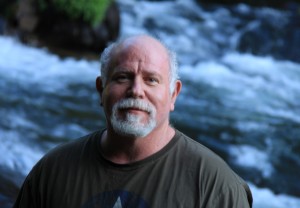 2 Responses to Faith in Yourself