Step 4 Treats for Your Brain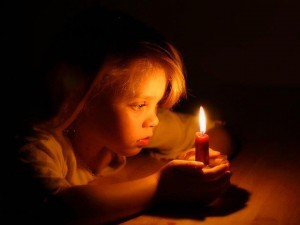 Thank you for spending this time with me. I want to share a secret with you. I hope you like it.
Most people presume our brain creates the most dopamine when we achieve a goal. Our brain does not operate with a big dopamine reward on success, we release dopamine during the process of what we are doing. The process is more important to our brain.
During a challenge that we are emotionally invested in and find exciting, the most dopamine of all is released.
People that feel vulnerable, tenuous, fearful, depressed and confused… feel confident, strong, excited, alive, happy and clear with more dopamine. How can we produce more?
Why is dopamine important for us? Many of us have felt and acted passive or as a victim. We may have wanted to be assertive but it did not feel natural for us. We may have created things that we did not like when we were feeling this way. I am sure our perceptions as well as feelings seemed automatic or ingrained.
The truth is many of us have been conditioned to be passive. The same conditioning that made us passive often gave us rewards for doing what someone else wanted.
Many of us were never allowed to explore what excited us emotionally as well. We did not have someone enthusiastically watching and supporting us as we found what we enjoyed. If that is the case, then we probably lack familiarity with the process of self-discovery and the enjoyment of pursuing what makes us emotionally excited.
Being passive may have been what we needed to do before but…we are our own parent now!
We are going to have much more and it will be easy. How do we become excited and happy about our life and have the neuro-transmitters to keep us that way?
We can start small and find more and more things that matter to us. Let us use getting a puppy for example.
A large factor in how much dopamine we produce is the amount of emotional interest we have in what we are doing. When we feel love for what we do, the amount of dopamine released increases a great deal.
If we are in a dog park, we see dogs and all the sensory information about the dogs is there for us (in our fusiform gyrus). When we see our dog, our limbic system adds the emotional information "this is your dog"!
Because there is emotional information attached, the volume on the sensory information goes way up. We are able to experience our dog much more clearly (because of increased dopamine as well). This happens with people we care about too.
As we are good to ourselves, we want to be stimulated emotionally and create a process of challenging and exciting our brain so we release dopamine and feel the benefits of having other wonderful neurotransmitters produced so we can use our brain fully and become as enlightened as possible.
Many people think sexual attraction stimulates our brain and some enjoy the excitement of sexual images for excitement.  In tests we can see that sexual stimulation alone will produce only increased male and female hormones (testosterone and estrogen) and nitric oxide and although these do invigorate and stimulate us, they do not help us produce more dopamine.
When we care about someone, have emotional feelings for them and feel attracted to them, we produce male and female hormones as well as a cocktail of neurotransmitters including epinephrine, nor-epinephrine, dopamine, serotonin and phenylethlaminen (PEA).
When we feel love we also produce oxytocin and vasopresin. These allow us to be excited and relaxed at the same time. Our neurotransmitters are being released to help us create and pro-create and we are much more capable when our brain chemistry is this great.
One of the problems people have in relationships that prevents them from having this great chemistry, is that people are not able to be assertive in a relationship and ask for what they want, if they have not had someone that wanted them to be that way before.  Do we have a hard time feeling comfortable being assertive because we have never been comfortable telling someone how to please us?
One thing we can do to help people that care about us is teach them how to make us wonderfully happy. If we are with our partner we can show them on their ear what we like, or their neck… It is a fact that people that care get excited when we do. Women that are married to men on erectile dysfunction medication describe wonderful enhancement to their sexual desires and abilities when their husband desires them again. It appears that a man's excitement is very sexually stimulating for his partner. It is important for us to feel comfortable helping the person that loves us, make us happy because they will be happier too.
We can enjoy trying new things to find what is wonderful for us. Most of all feeling comfortable asking someone nicely for something they may feel wonderful about doing for us, might be just what they were hoping for too. When we become excited about our life, our reality and the reality of everyone around us, is enhanced gently and easily for the best.