You are a narcissist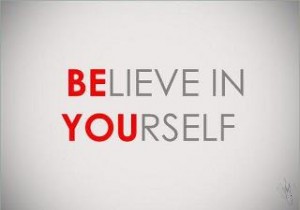 Let us discuss some of the ways we became a narcissist. We can then discuss how being a narcissist alters us. In the next blog, I will tell you how we can become real again.
We wanted something and acted differently so we could get it, the act continued and developed into a persona. The narcissist persona is software that remains separate from "who we are" because it does not connect to our emotions.
If our narcissist persona gets enough of what it wants, we become grandiose. Grandiosity is an addictive high.
I remember a long time ago when I was first starting junior high school, the people that were bullies suddenly had a following. When the bully made fun of someone, everyone laughed. The kids that were picked on and laughed at the most… seemed to be staying around the bully more than I would want to be. If someone was around a bully for a while, it appeared his or her values changed.
I have seen a person laugh at a strangers comment. The sound of forced enthusiasm and laughter that came after an insult… did not make the moment funny, it was sad.
I asked someone why she thought the man was laughing so hard.  She told me it was a reaction to fear. I then asked her if she did that. "If I stop and think about it, yes I do that all the time."
 I think I first noticed I was becoming a narcissist early in grammar school. I realized the easiest way to get good grades was to figure out what the teacher wanted and do that.
I enjoyed caring about what I did but… if I did not focus on pleasing the teacher, I would not get the same admiration or the same grades.  
I could feel the difference between doing things I cared about and doing things to receive admiration. I was slowly developing a persona that was phony but enjoyed the results very much.
How early do we first learn narcissism? I often watch parents that are more interested in receiving admiration from strangers than paying attention to their children.
If our parent was not able to enjoy the pleasure of watching us explore, play and eventually find what we loved, we may have paid more attention to our parent's feelings then they paid to ours. If we emulated our parent to get attention, it may have been the beginning of our development of a narcissistic persona.
How does being a narcissist change us? Adding a new persona is like adding a new home that is in a different location as the one we currently have. The two homes are separate and not connected. Each time we change "where we are coming from" our perceptions, values and thoughts change, because these c0me with us wherever we go.
When we change who we are and live in our narcissist persona, the values and thoughts we have are different but we may not be aware they are. We are not self aware when we are a narcissist because we are not connected to our own feelings and emotions.
A client told me, "When I was a narcissist I understood a man that wanted me for sex but a man that wanted to love me made me uncomfortable. I was not aware that I was not feeling emotions in social situations. I was aware that I wanted to be loved and that the men I picked were not able to love me but what was happening did not make sense." 
The narcissist wants to feel they are superior and the more they compare themselves to others the more of a feeling of insecurity they develop. In addition, each moment we are not ourselves we give our inner child a feeling they are not good enough. Because we are not in touch with our feelings as much when we are a narcissist, it is difficult to see that our narcissism is the cause of our insecurity.  
In the movie The Lord of the Rings, we can see the change in someone when they have the ring. With the ring, a person would feel wonderful or powerful and this is a similar addiction to grandiosity.  
Just as a person wearing the ring could become confused, a narcissist is confused about their life because they do not realize that the intention they create when they are a narcissist is different from the intention they have when they feel emotions and want much more.
The truth is both the ring and narcissism take possession of someone over time. Narcissism is like a toupee that we become used to wearing, we are reluctant to get rid of it because we believe we are better with it.
The part of us that feels emotions has different values, perceptions and thoughts than our narcissist. Our narcissist makes decisions for us all the time and we wind up living with them. The narcissist part of us does not have the emotional ability to learn from past mistakes.
I hope you use this understanding to your advantage. We may find ourselves with people the narcissist likes because they admire the narcissist. Only the part of us that is real and feels emotions can tell a person that loves us from one that has another feeling about us.
In the next section, I will give exact steps to heal and overcome narcissism.